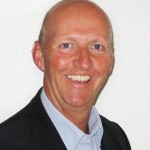 David Young
DC MCC
David graduated from the AECC in Bournnemouth in 1983. After working for three years in Chelmsford and London, as well as numerous locum posts, he set up the Farnham Chiropractic Clinic in 1986. David has developed an excellent working relationship with local GP's and specialists who regularly refer patients to the clinic.
David is registered with the General Chiropractic Council and is a member of the British Chiropractic Association, College of Chiropractors and British Chiropractic Sports Council.
Married, with three children, David has a very keen interest in sport in particular golf (playing at Farnham, The Sands GC) cycling,squash, tennis, badminton, skiing and paragliding.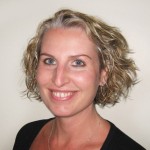 Lucy Vickers
MSc DC MCC
Lucy graduated from the AECC in Bournemouth in 1999. Between 1999-2004 she practiced in Bath and Devizes, a farming community in Wiltshire, before joining our practice.
She is a member of the College of Chiropractors – the leading institution of post-graduate training in the UK. Lucy has completed post graduated courses in Dry Needling (acupuncture) and Neuro Muscular Re-education (that existing chiropractic patients may know as Active Release Technique).
She currently lives in Farnham  and her hobbies are exercise, outdoor life and dogs.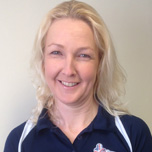 Victoria Sharpin
ITEC (SMC) MSMA
Victoria qualified as aSports Massage Therapist with ITEC and is a full member of the Sports Massage Association. She has spent four years working with Bracknell Rugby Club treating semi-professional players and has worked at Physiotherapy clinics and Personal Training and exercise studios locally, prior to joining our practice in May 2015. She also enjoys sports event work, offering pre and post-event massage to runners, triathletes and cyclists.
Victoria has also completed additional training in Myofascial Release Techniques  and Kinesiology Taping.
She currently lives in Fleet and her hobbies are cycling, running, tennis, wake boarding, skiing and travelling.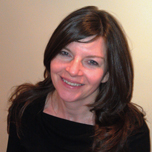 Michelle Sowden
BSc MSc Psych D
Michelle is a Chartered Psychologist and Registered Clinical Psychologist
Michelle qualified as a clinical psychologist in 1993, spending two years working in a community mental health team in Guildford before moving to Frimley Park Hospital in 1995.  She was the Consultant Clinical Psychologist leading and developing a team of psychologists working across a broad range of specialities including Critical Care, Obstetrics and Gynaecology,  Cardiac and Respiratory services, Immunology, Neurology, Gastroenterology, Cancer and Palliative Care and Chronic Pain. Michelle left Frimley Park Hospital in 2018 and is now working as an independent practitioner full time.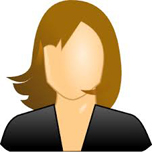 Liz Chorlton
BSc MSc Psych D
Liz is a Chartered Psychologist and Registered Clinical Psychologist
Liz qualified in 2000, spending three years in a community mental health service, primary care and clinical health psychology service in Guildford before moving to Frimley Park Hospital in 2003.  Liz leads the psychology service to Rheumatology and Cancer and Palliative Care as well as working with people with a wide range of acute and long term health conditions. Liz also provides clinical supervision for a range of physical health care staff.